I'm on a roll now--two blog posts in two days. Not sure how long I can keep this up, but I'm certainly going to go with it when the inspiration strikes.
The school year ended with ZimDee graduating from kindergarten. He had a great teacher. She was also Girlie's kindergarten teacher, and I hope that Sproutie will be in her class when the time comes (that time will be here sooner than I know it!)
ZimDee celebrated with a few of his closest friends.
I seriously think I'm in trouble with this boy. He is adored by all
the ladies.
He brought home his yearbook on the last day of school signed with curly little girl writing proclaiming "you're kyute" and "I like you-a lot". In kindergarten! I'm going to have to keep my eyes on those little girls who are after my boy. (In all fairness, he is pretty irresistable).
Two days after school got out, my beautiful niece Stephanie got married. Here she is dancing with her dad. *sigh*
She was such a lovely bride.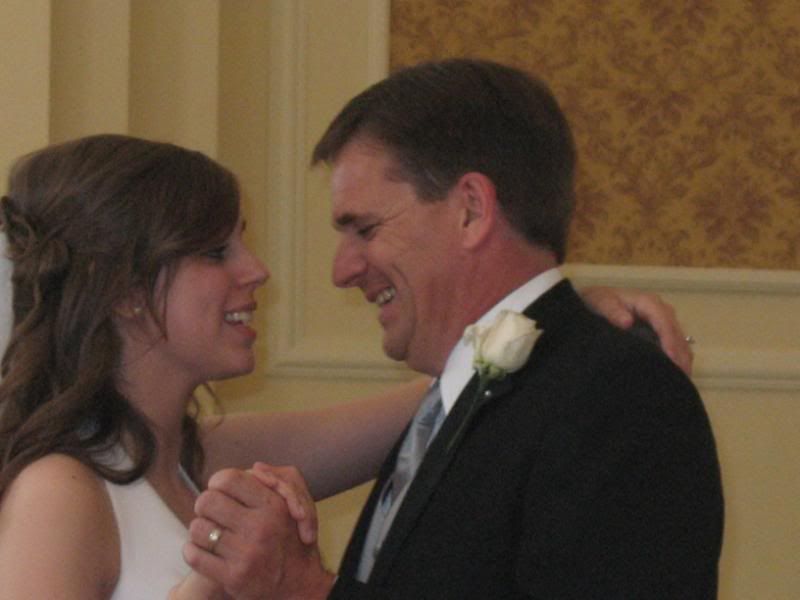 There was not a dry eye in the house.
Stephanie was the flower girl in my own wedding 16 years ago. Coming around full circle, Girlie was Stephanie's flower girl.
ZimDee was a ring bearer. I don't have pictures of him yet, but he looked so completely adorable in his little tux. When I get the pictures back, I will share.
Here is a picture of me and my sweet angel girl, growing up so fast right in front of my very eyes.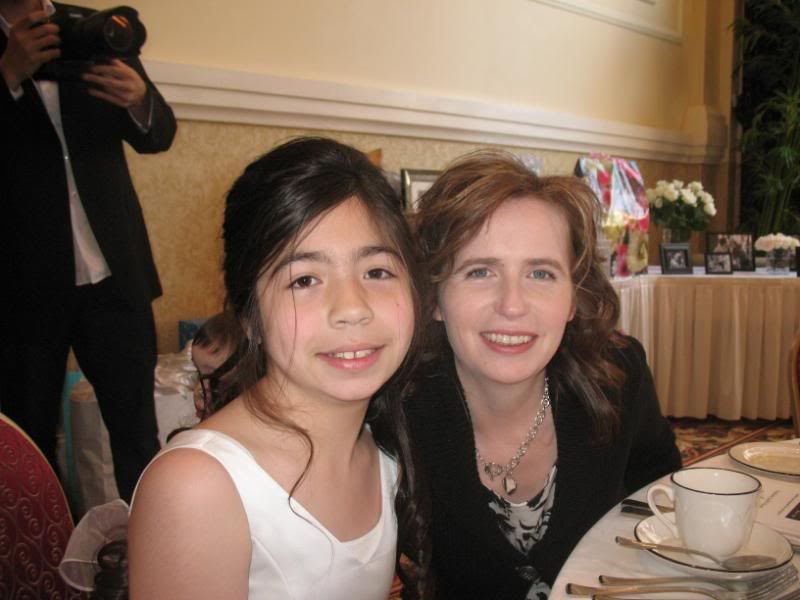 And where is Sproutie, you ask?
I think a house fell on him.
I just had to share these pictures of him sleeping in the hotel room. Doesn't it look like a scene from the Wizard of Oz? Even down to the striped leggings. All he's missing is the sparkly red shoes. Maybe Dorothy already came along and took them.
Or is it just me?
And yes, I have been knitting. Like the wind, in fact. I just got so used to not being able to talk about it with all the test knitting that now that I can share, I almost forgot how to.
Remind me to show you Girlie's dragon scarf, three scarves of my own, my tea cozies, and some wash cloths. What am I knitting right now? I finally reached into my UFO pile and started working on a sweater that I began knitting for my sister
over three years ago.
I still have so much to show you. Thanks for sharing it with me.