In the midst of all that has happened with me and my family this month, I do have some knitting to share.
I had packed some knitting to take with me to Arizona, and I carried that bag around with me everywhere I went like a security blanket. I didn't knit a stitch, though I knew my knitting was there, quietly waiting like an old friend if I needed to pick it up. Just the fact that it was there was enough.
A beautiful-spirited border patrol agent who I'm convinced is an angel brought a skein of yarn to me one day when she came to pick my sisters and me up to take us to my brother's house. Right now that precious skein of yarn is sitting on my bookshelf, right where I can see it whenever I sit down to knit. Little things like that really do make a difference to a grieving heart.
Last month Knitpicks put out a feeler in my area for test knitters through the local SnB site, and I was intrigued. I answered the call, and after checking my references, I was offered a project to do. A paid project. With yarn provided. When I returned home from Arizona, a package was waiting for me from KnitPicks containing the yarn and the pattern for my project. It was just what I needed to ease me back into knitting again.
Just when I needed it
.
Since this project is for an early 2007 catalog, I can't show you entire pictures of the finished product, but I did get permission to share some detail photos with you as a teaser: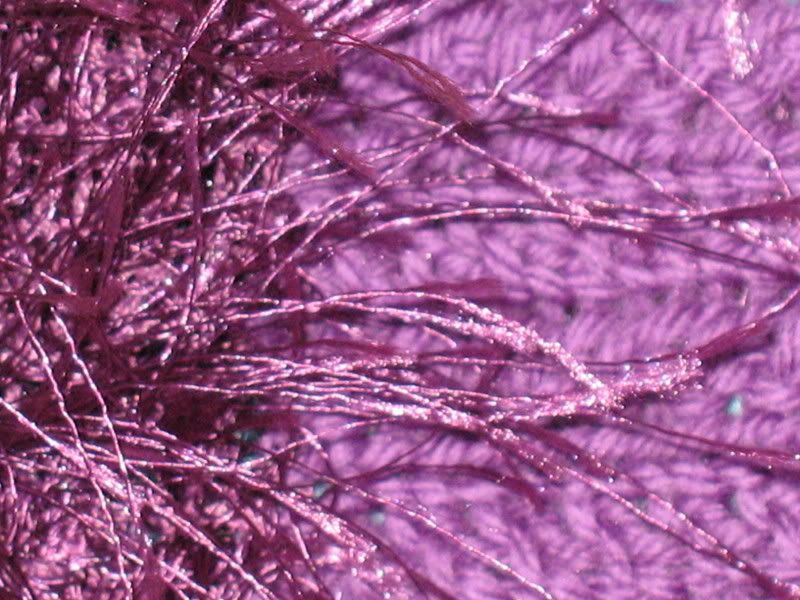 Since the project is (ahem) lace (ahem) socks, it also qualifies for my November Sock-a-Month requirement and my Lacevember star. Sweet.
Sometimes the universe aligns just so, and you can be happy in that moment. I love it when that happens.