A big thank you goes out to my SP8 Pal,
Wendy
! She did a great job of spoiling me and keeping me guessing all summer. Here is the final package I received from her: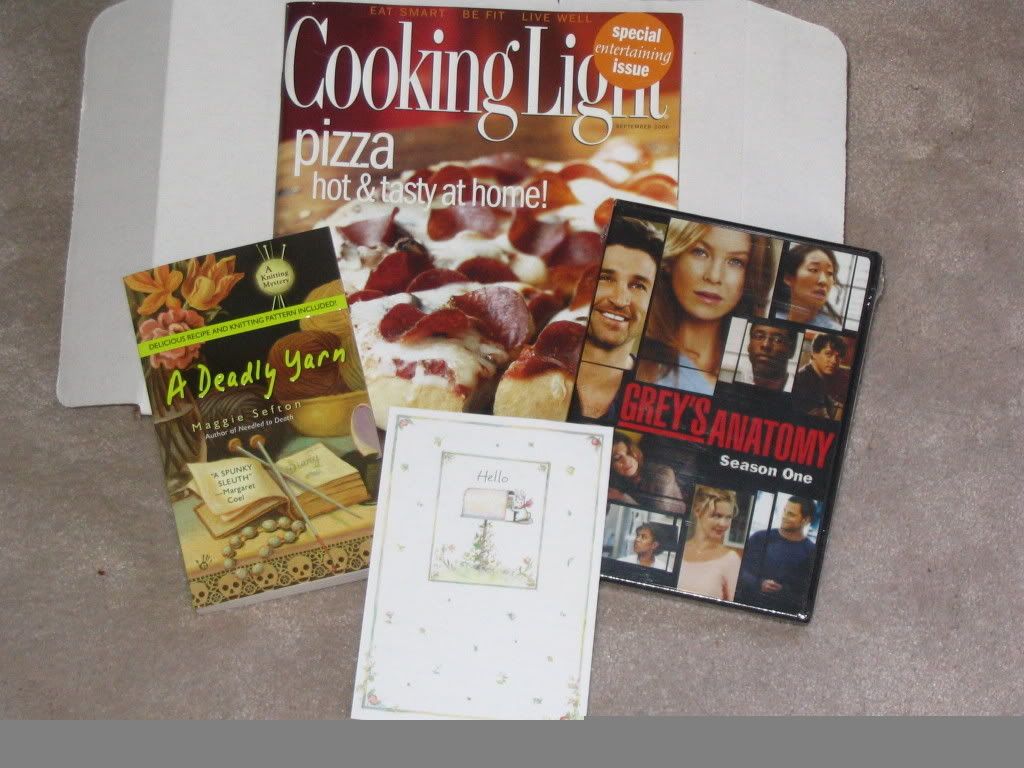 Yes, my friends, that's season one of Grey's Anatomy you're looking at on the right. I just loves me that show. Thank you for contributing to my delinquency, Wendy!. She also sent one of her favorite cooking magazines, Cooking Light. It is the Entertainment Special issue, for the next time I host a family get-together filled with food. I can't wait to use some of the recipes. And finally she sent Maggie Sefton's A Deadly Yarn, from her knitting mysteries series. Thank you so much, Wendy! It's been great fun!