Yesterday was ZimDee's first day of preschool for this year. This is his third year of preschool, so he's an old pro by now. He will go 2 1/2 hours a day for four days a week. To me this will be like his half-day kindergarten year, since the grade school he will attend has switched to all-day kindergarten.
Doesn't he look spiffy all decked out in his new clothes?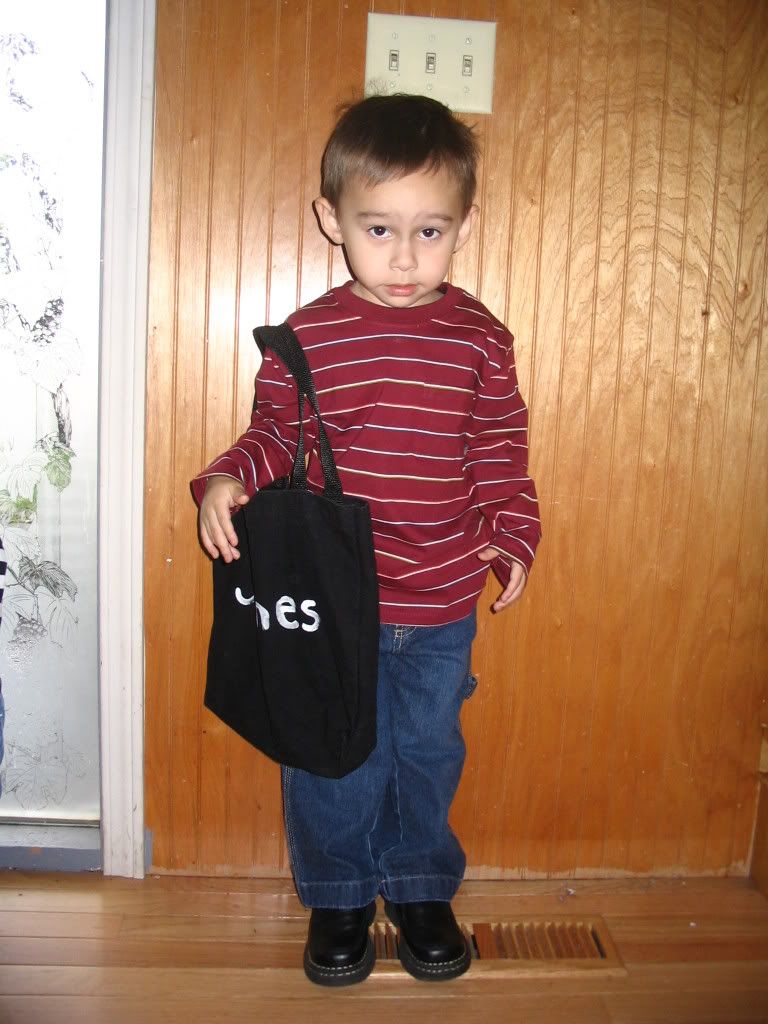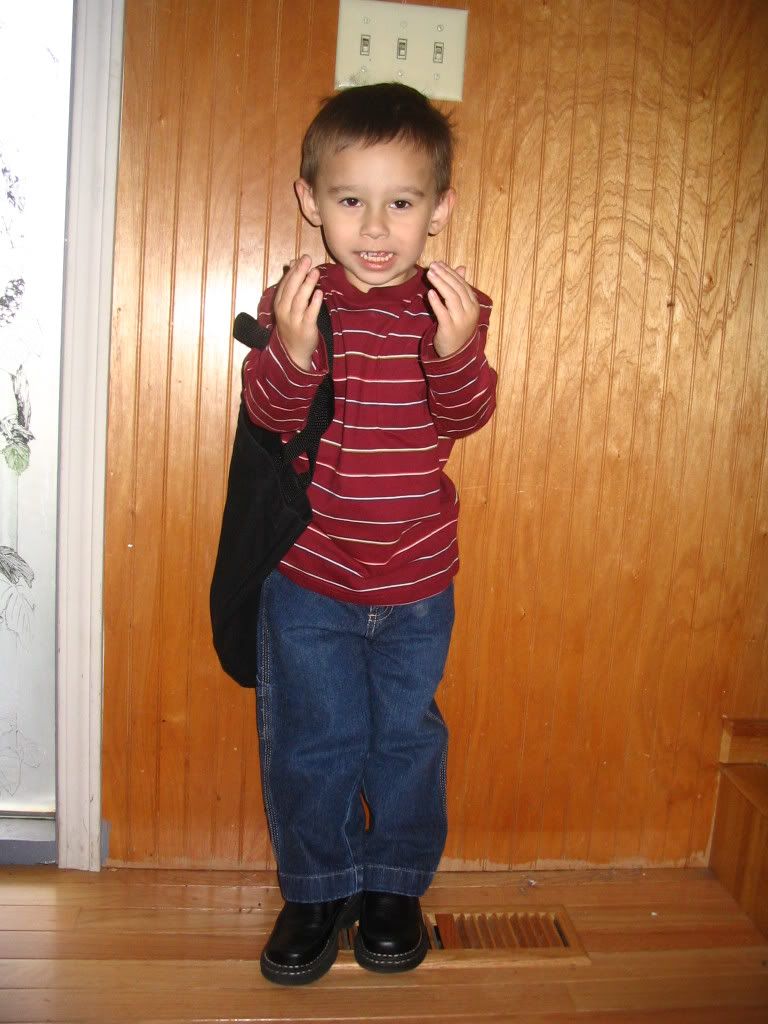 I just love boys in stripes.
Girlie doesn't start school until Wednesday of next week. Soccer practice started two weeks ago, and this year her coach is fantastic. I think this will be a very good season for her.
Swimming lessons ended last Friday, and I'm happy to announce that Girlie passed all of her levels. She has become such a strong swimmer. I'm very proud of her.
My love to all.