Here are pictures of my babies' first day of school. ZimDee is now 6 and is in First Grade. His teacher is fantastic, and we are so happy that he will be in her class for Second Grade as well. He has really blossomed this year from a sleepy kindergartner to an enthusiastic first grader.
Girlie is now 11 and is in 5th Grade. We're very pleased with her teacher as well, and appreciate the fact that she is focusing on preparing her students for middle school next year. Be still, my heart.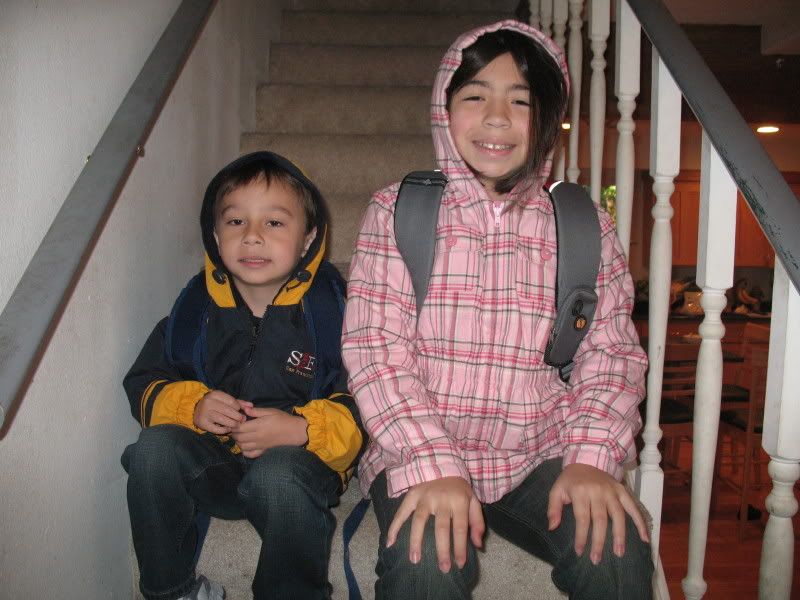 I figured it out in my brain (I know! I'm so smart!) and realized that this will be the last year that Girlie will be in the same school as either of her brothers. The boys will go to school together, but not so my angel girl. It makes me a little sad, but she's ready to spread her wings.
Not to be left out, here is Sproutie with his Drammies on his first day of preschool:
He is becoming quite a little man. With him in preschool for two half days a week, I am finally able to volunteer in my older two's elementary classrooms, and I'm really enjoying it.
It took a few weeks for little Sproutie to build up enough stamina to stay awake on the ride home from school. Here he is after his first day: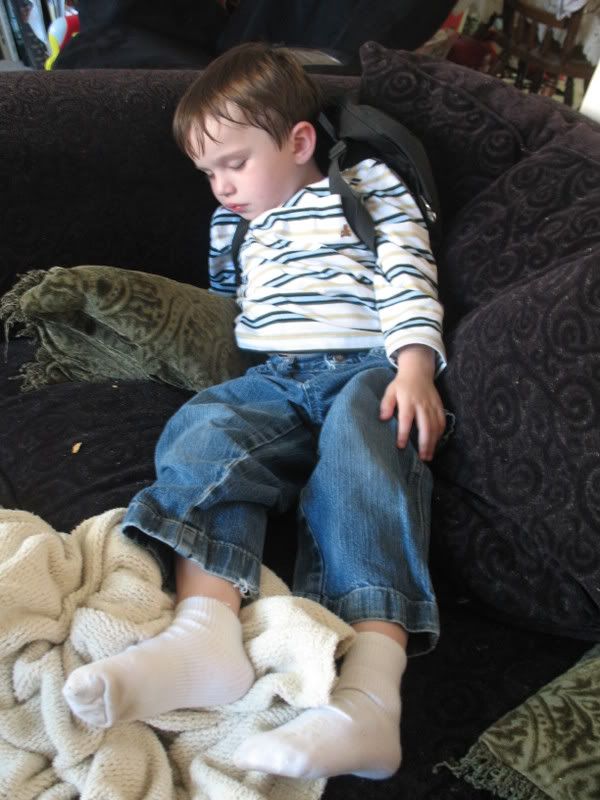 (Notice he's still got his little backpack on).
Fall also brings with it Girlie's birthday. This year I tried to make a quadruple layer lemon cake with lemon frosting. It turned out more like something you might see in a Dr. Seuss book:
But it still tasted fabulous. Girlie didn't mind one bit.
And lest you think that I've forgotten that this is a knitting blog, here are some pictures of Knit Purl's first sock club project:
These are called Andamento Socks and they are knit with Koigu yarn, in a specially dyed colorway called The Pearl. My love for Koigu yarn is well-known, so I was very pleased with this selection. The colors in these pictures do not do the yarn justice.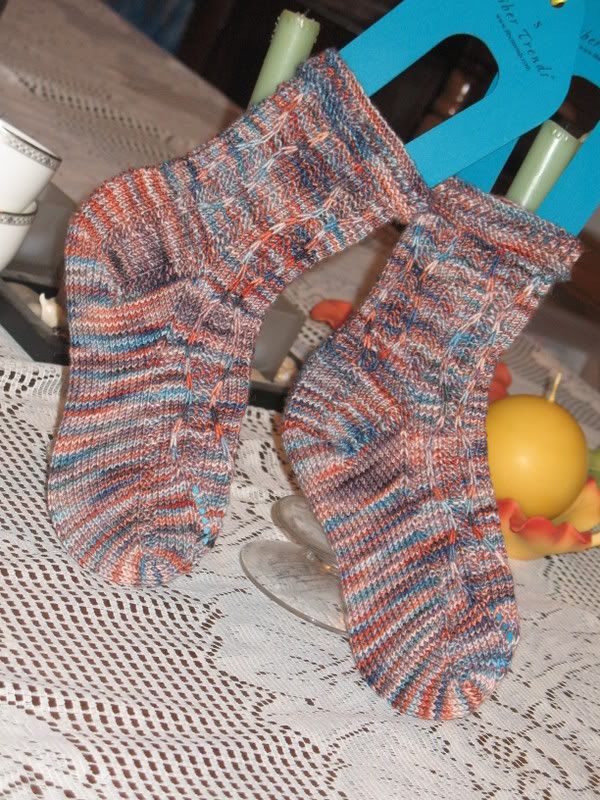 And notice the pretty decorative cuff. I knit these socks up in two and a half days, fueled by the emptiness of my house with all three children in school. It was just the project I needed to get me through those first quiet days.
Now things are not so quiet anymore. Here is why: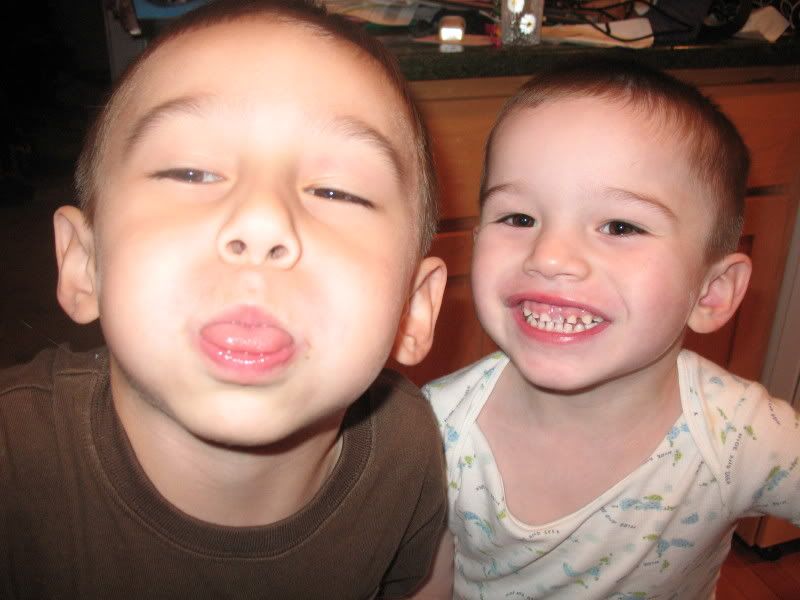 I just had to show you the new haircuts that these two hooligans got over Thanksgiving holiday. Aren't they getting big? Please, babies, don't be in such a hurry...