I am finally updating my blog!
To ease into this slowly, I will start with where I left off. That would be the pink socks and the green sweater, both of which are now completed.
Here are the pink socks, knit with Lorna's Laces Flamingo Stripe on size 0 needles:
This was the first pair of socks I knit using the two at a time toe up method. I've since cast on for two additional pairs (which are in time-out at the moment) and finished another pair that you will probably be seeing in publication before too long. I'm finding this technique to be much more useful than I expected it to be.
We also left off with the start of a green sweater, knit with Louet MerLin. Here it is on the finishing table: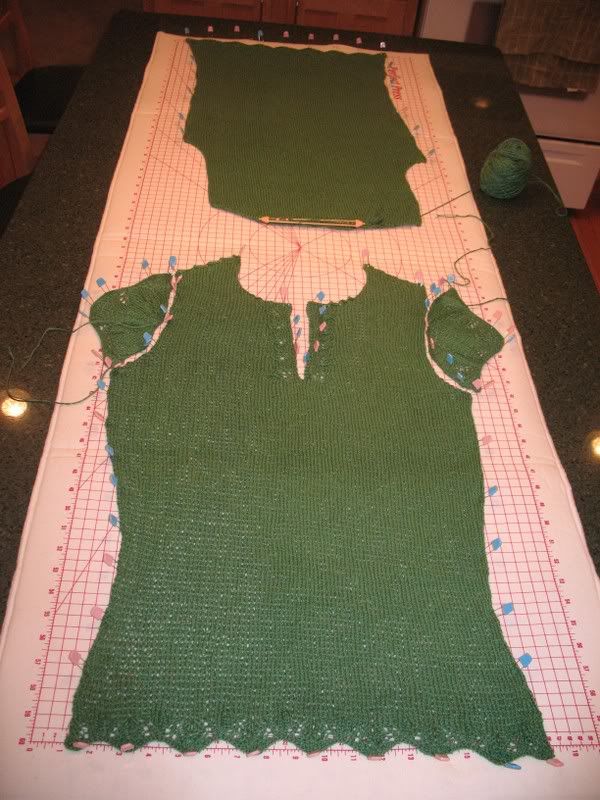 And here it is in its completed form: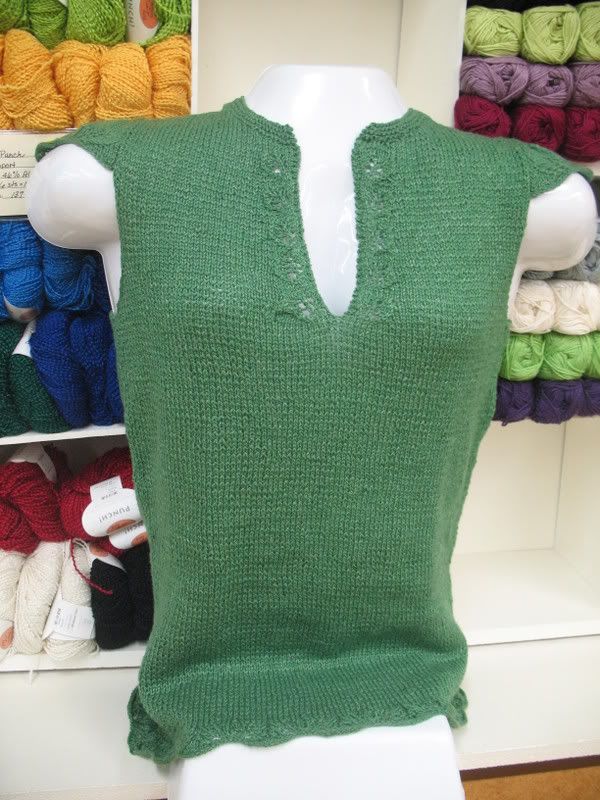 The pattern is
Camellia
by Kate Gilbert. The sweater now resides in the window of one of my favorite local yarn stores, Twisted.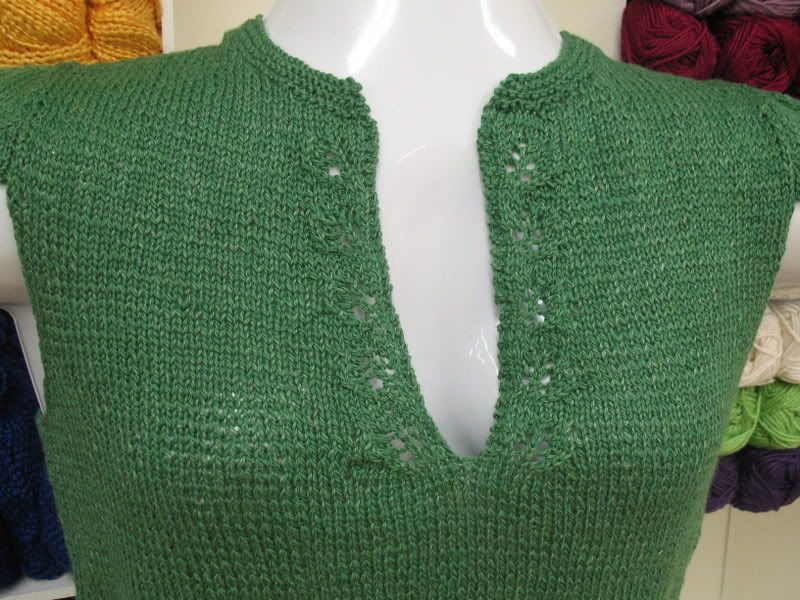 I've enjoyed keeping up with all of you through your blogs. If you have missed me as much as I've missed writing, then it looks like the thing for me to do is to write more often.
During my unscheduled hiatus, I got my children safely settled into their new school year. Girlie is now in 5th grade, ZimDee in first grade, and little Sprout is now going to preschool two half days a week. This allows me to volunteer in the elementary school classrooms, which at first I found completely exhausting, but now I really look forward to it every week. I really like all of their teachers, and this is going to be another great year. Pictures of Sproutie's first day of preschool will follow in another post.
I hope you all had a wonderful Thanksgiving and are looking forward to the magical Christmas season.