I must apologize for my absence here on my blog. So many things are happening all at once, it's hard to know which end is up.
Mostly good things.
One good thing is that I finished my first Pirate Sock. Just look at how the colors flashed: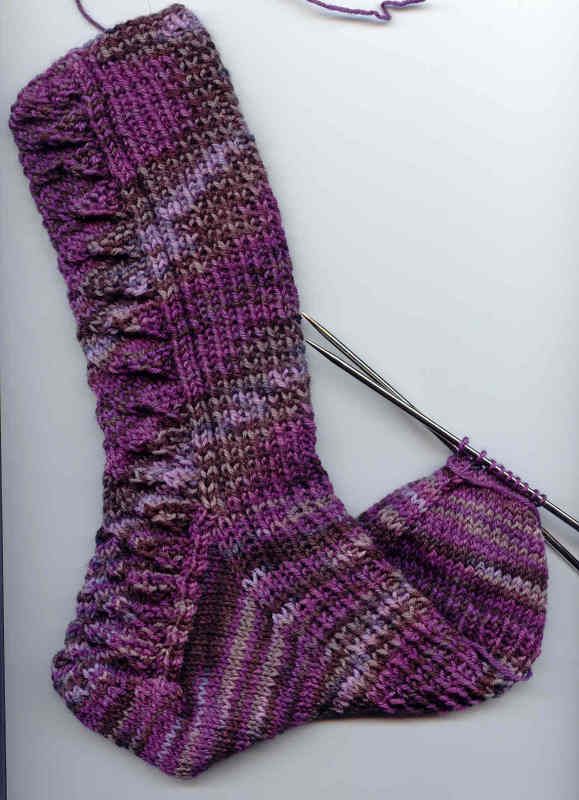 Mamma
and I both got sick while knitting on our pirate socks. We were beginning to think that we caught scurvy from those scalawag pirates. I'm finally mostly over this sinus congestion/head cold thing that literally knocked me off my feet.
Unfortunately, the second sock will be a little longer in coming. Life is craaaaaazy right now.
You know I will fill you in when I get a moment to catch my breath.
My love to all.