We got a great surprise here in the Portland area on Christmas day: snow! It only lasted for about an hour, and disappeared about an hour after that, but it was beautiful.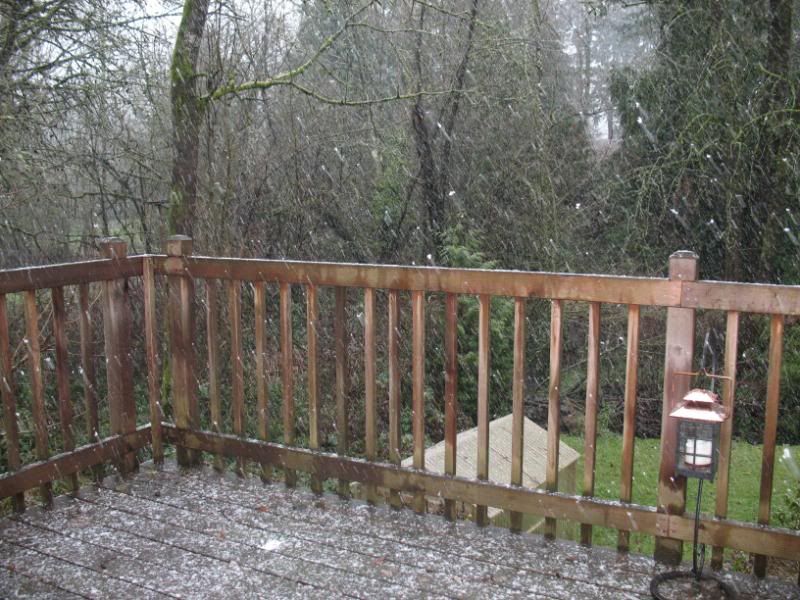 The view from our deck: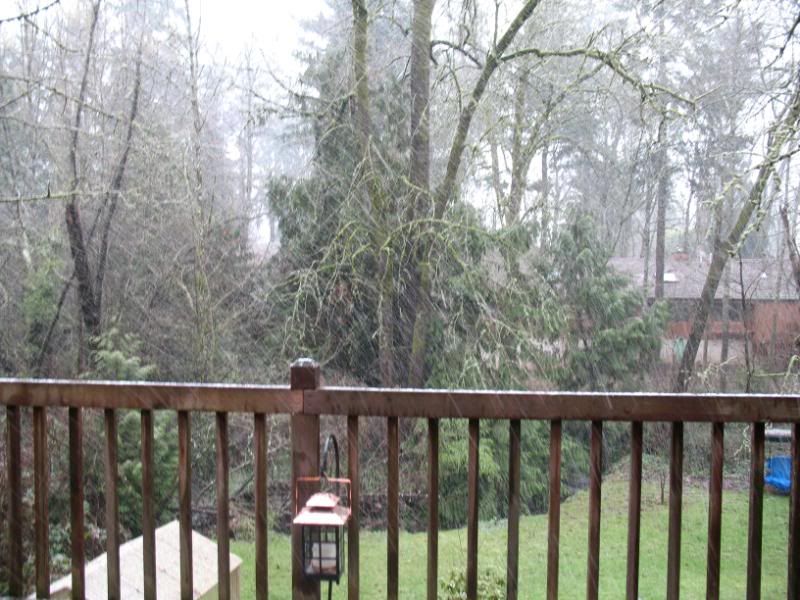 And from my kitchen window: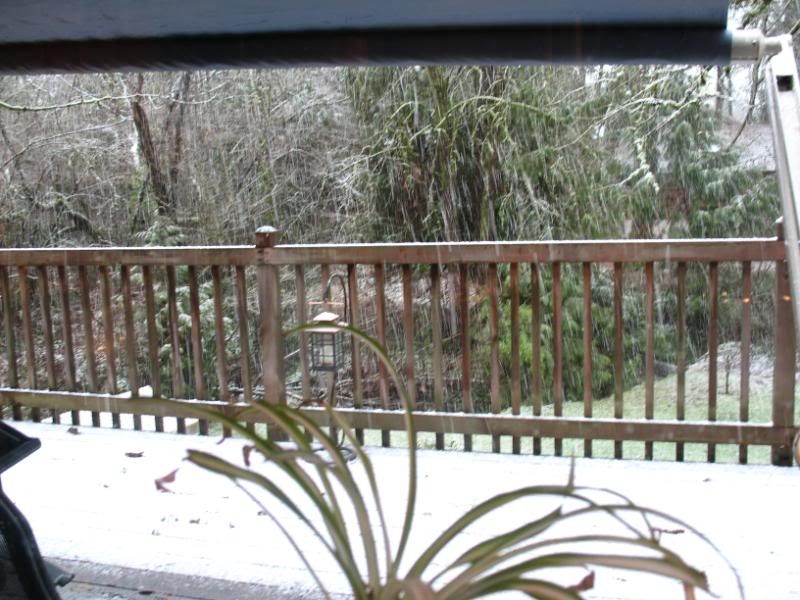 The Count jumped around like a little kid. I think he was even more excited than our kids. It was a great Christmas present for me to see him react with such childlike joy.
All that snow covered Mount Fuji.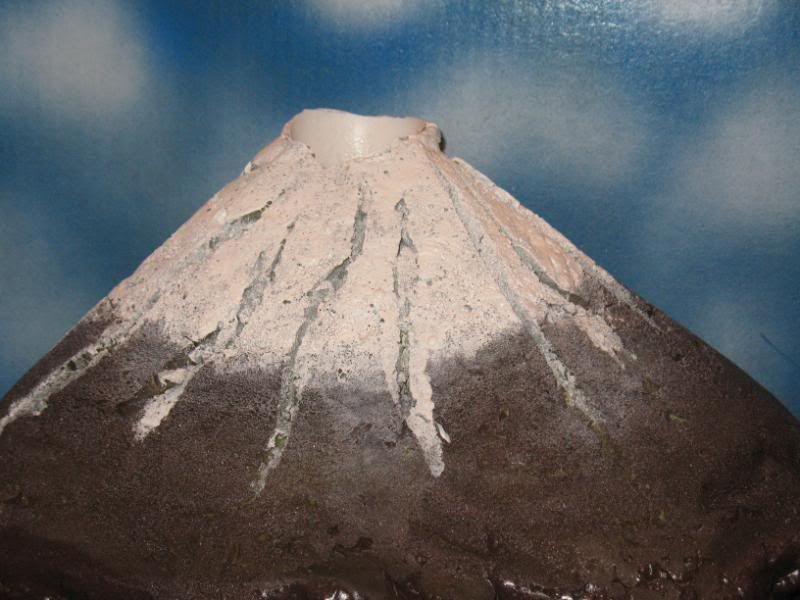 Oh wait--that was Girlie's school project: to build a volcano. Once again, the Count reacted with great enthusiasm.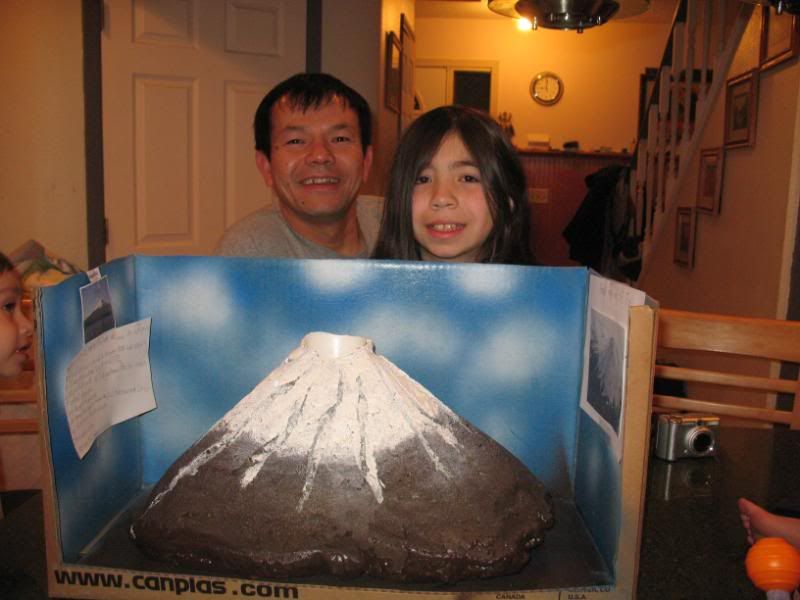 I think most of the student's dads got more involved in the actual building of the volcano than the 4th graders themselves. They had great fun making it erupt with baking soda, vinegar, and red Kool Ade.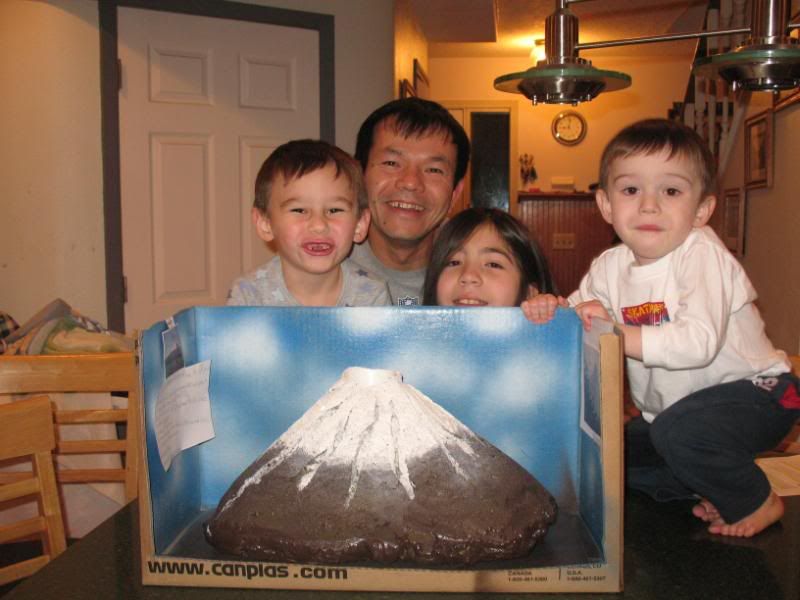 The boys are very excited for the time to come when it's their turn, now that they know that their dad's got some mad volcano building skillz.
On the knitting front, I cast on for the Lace Panel Twin Set by
Connie Chang Chinchio
(of
Henley Perfected
fame--another project I'd love to be able to knit this coming year). The pattern is from the new book
Sensual Knits
by Yahaira Ferreira, which is full of beautiful designs. After several attempts of trying the lace panel on the camisole and having it not come out right, I emailed Connie to ask her about the chart. I was thinking since it was New Year's Eve that it would probably be a couple days before I heard back from her. I sent the email, then got up to make myself a cup of tea. When I sat back down at the computer, her reply was already waiting for me. She answered my questions cheerfully and graciously. How wonderful is that? I got the information that I needed to continue on with the pattern. If you have the chance to knit one of her designs, I would highly recommend it.
And finally, just look at this sweet face: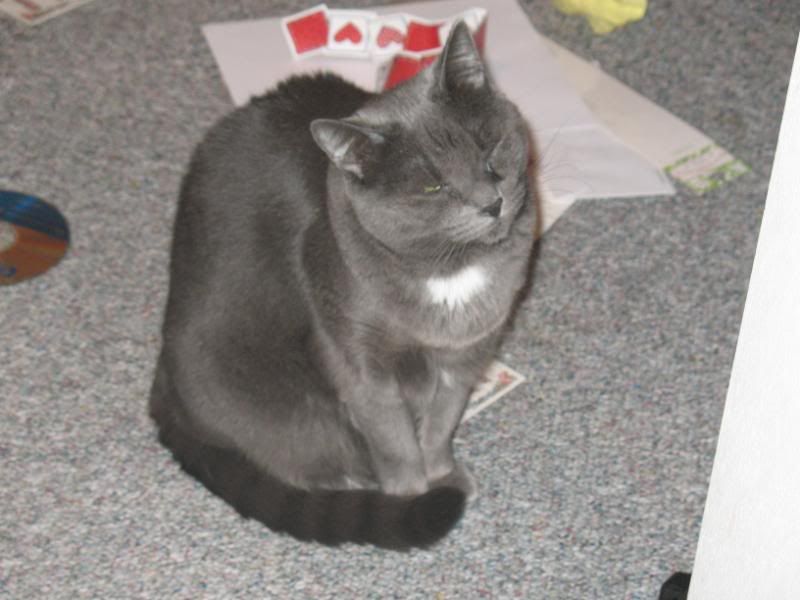 This is Ameera, the newest member of our household. She's the sweetest 2-year-old kitty that we got from the animal shelter (The
Cat Adoption Team
in Sherwood, Oregon) for Girlie's 10th birthday. She's such a precious girl and we're happy to have her (I'm talking about both Girlie and the cat). We couldn't be more pleased with girl-kitty. I would highly recommend a rescue kitty for anyone who is interested in getting a wonderful companion.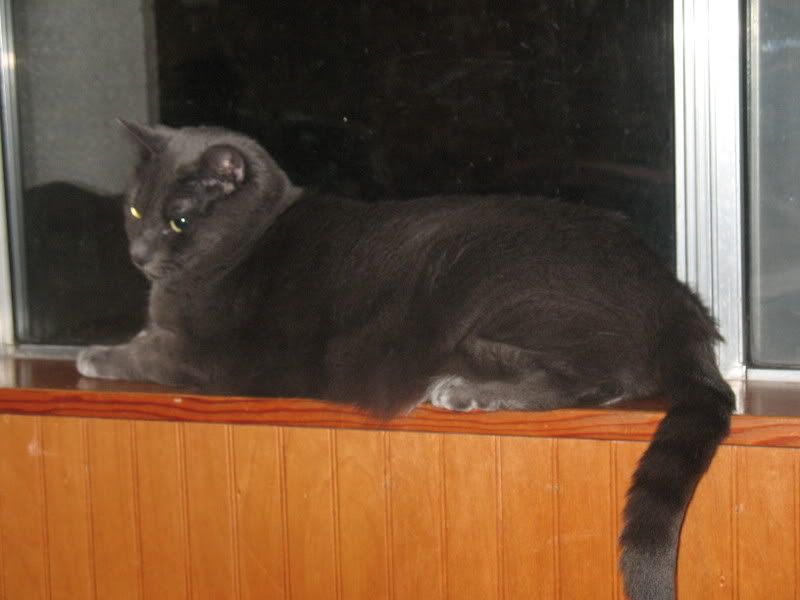 Ameera says Happy New Year to one and all, and I echo that sentiment. I hope 2008 is a great year for each and every one of you, my friends.