Just because I haven't blogged in a couple months doesn't mean I haven't knit all during that time. Oh, no. I have been a knitting fiend. And I can prove it. Here are a few of the Christmas gifts I've knit so far:
The first is the
Polarknits Skull Beanie
. Am I allowed to say that I really liked the pattern, but the yarn, well, not so much? My fingers ached all through knitting this. What appealed to me about the pattern and the yarn was that it was bulky, therefore a fast knit, no? Well, it did go fast, along with my desire to knit for a few days. Still, Girlie looks fabulous in it, so all is not lost: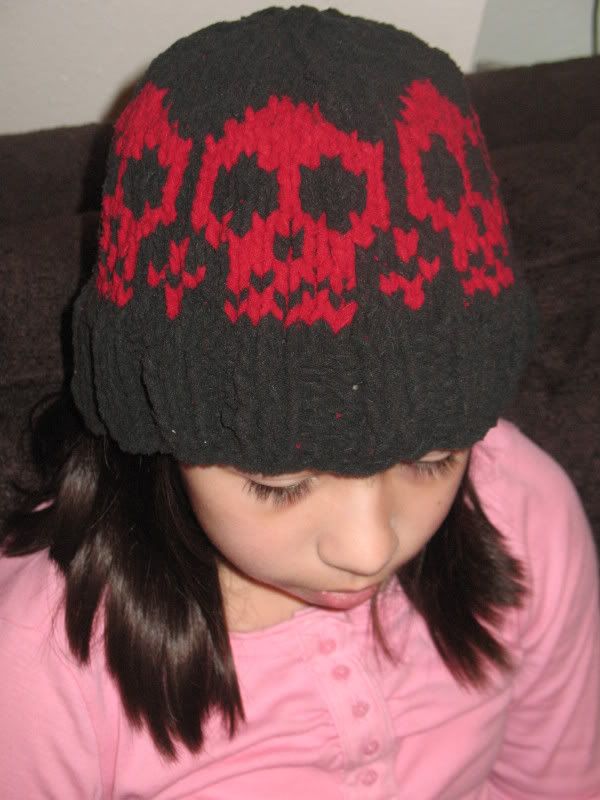 Dare I say that I'd love to knit this pattern again, just with another bulky weight yarn?
Now, if you've read my blog for any length of time, you know how my ZimDee loves fish. Little Sproutie has also developed a love for sea creatures from hanging out with his brother, yo. So out come the knitting needles, and pretty soon this takes shape: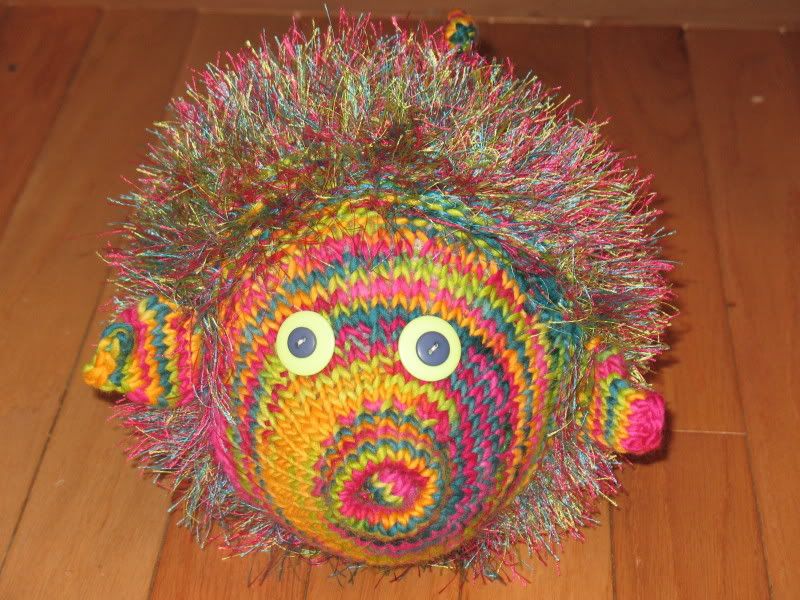 What a silly looking little fish. My greatest accomplishment so far where this fish is concerned has been to keep it successfully hidden, hopefully until Christmas morning.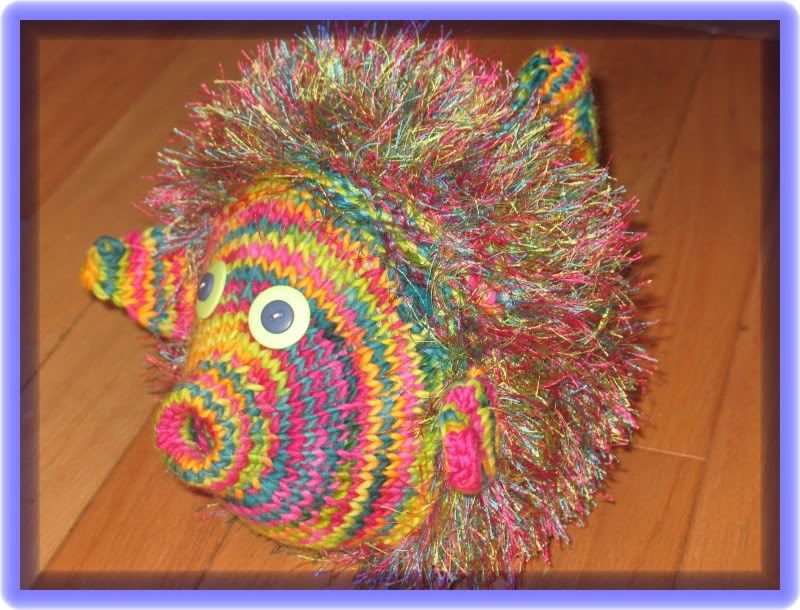 The pattern is Kureyon Carp. Sadly, I found no link to it out on the web, though you can find it on Ravelry. The pattern calls for the fish to be felted, but that's not really my cup of tea, so I kept it as is. I used Malabrigo Seleccion Privada yarn with some Fun Fur thrown in. Doesn't it seem almost like sacrilege to use Malabrigo and Fun Fur on the same project? But I think the boys will love it, and that's what counts.
By the way, the eyes are some buttons left over from my scrapbooking days. Guess when I gave up scrapbooking? Yep, when I started blogging. I realize now that this blog has become my scrapbook, and I get just as much pleasure (if not more) from looking at all the pictures and reading my old postings. Sometimes I surprise myself with what I wrote--I don't remember being so cheeky. Sometimes I laugh, sometimes I cry, but always I smile.
It's great to be back!