I hope everyone had a wonderful Christmas day, filled with joy and laughter.
I spent the day squeezing some brown-eyed angels. And knitting. A peaceful day.
And this was the best present of all: my three babies playing together on Christmas morning. I came around the corner when I heard some giggling, and here is what I found.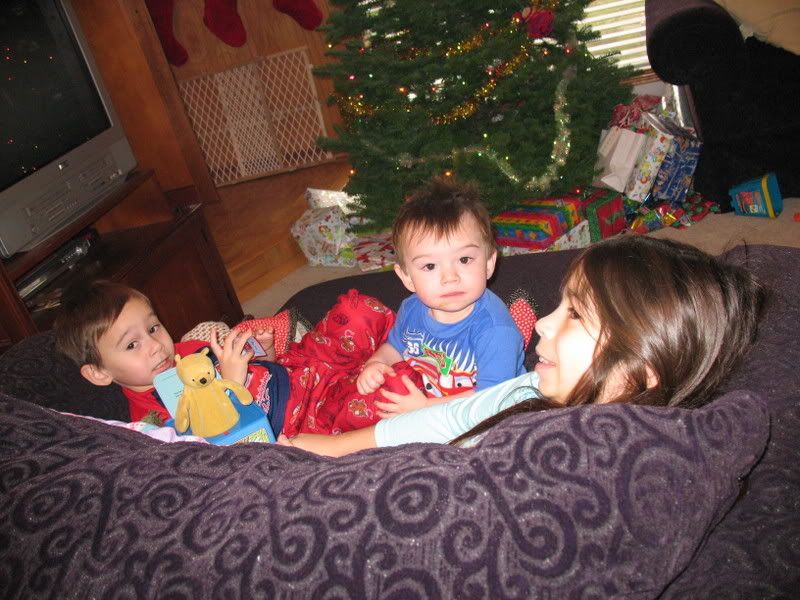 This is what Christmas memories are made of.