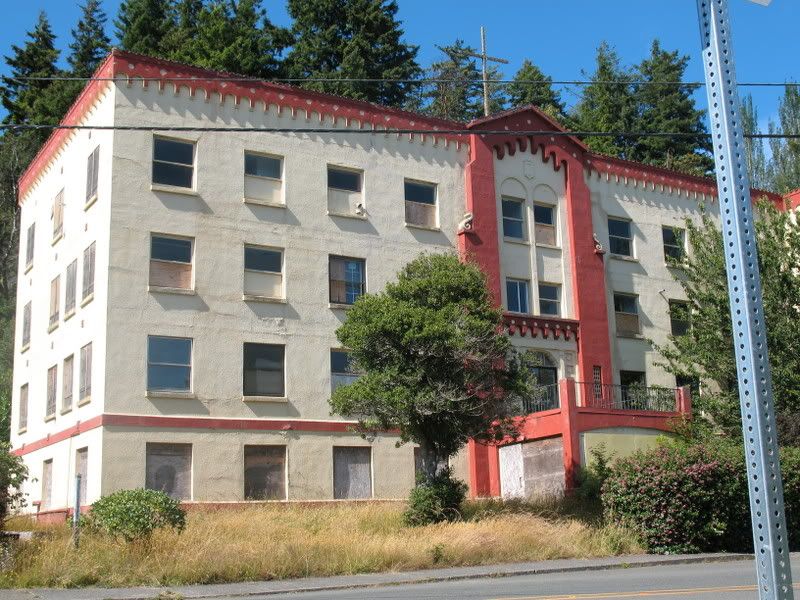 Frustratingly, I still can't get html to work on my blog, so I guess I just have to write in between the pictures and leave a picture just hanging there at the top. That picture is of a significant building in my life. Any guesses? Mom, how about you? This building is the hospital where I was born. Back then it was called McCauley hospital. It is located in Coos Bay, Oregon, where I was born and raised. It sits across the street from Mingus Park and the ballpark where my beloved Uncle Jim used to referee softball games. As you can see, the building is all boarded up now, but that's where it all began.
Since I don't have a lot of control of the order of how the pictures appear, I'll just have to muddle through here. Last Saturday my sister Angie and I took a day trip with my nephew Tim and my niece Stephanie to the town where we grew up. It was the first time that Angie and I had been back since we lost our brother David last November. We chose to look at the trip as a celebration as we drove past the houses where we used to live (most of them torn down now), and the schools that we attended.
But the healing part? That was standing on the cliffs of the ocean and feeling the sand between our toes on the beaches:
I love this picture of Angie dipping her toes into the cold water. I don't know if you can tell, but the sand is not sand like you think of in a sandbox, but rather little pieces of shells and rocks. It's beautiful.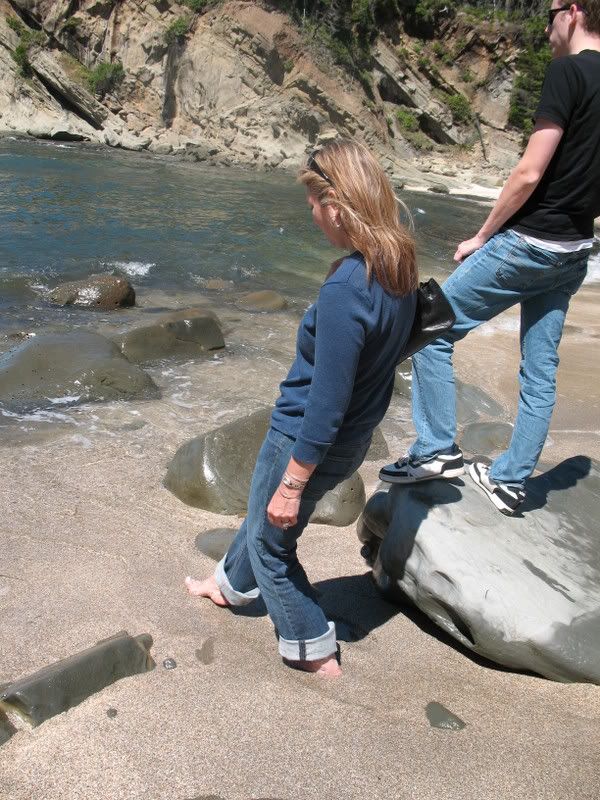 This beach is not one that's well known to people who aren't from the area. It's a favorite among locals, and I'm sorry, but I'm sworn by birthright not to disclose it's location.
It's a secluded cove.
Surrounded by cliffs and trees. You have to walk a ways to get there, but the view tells you you're going in the right direction.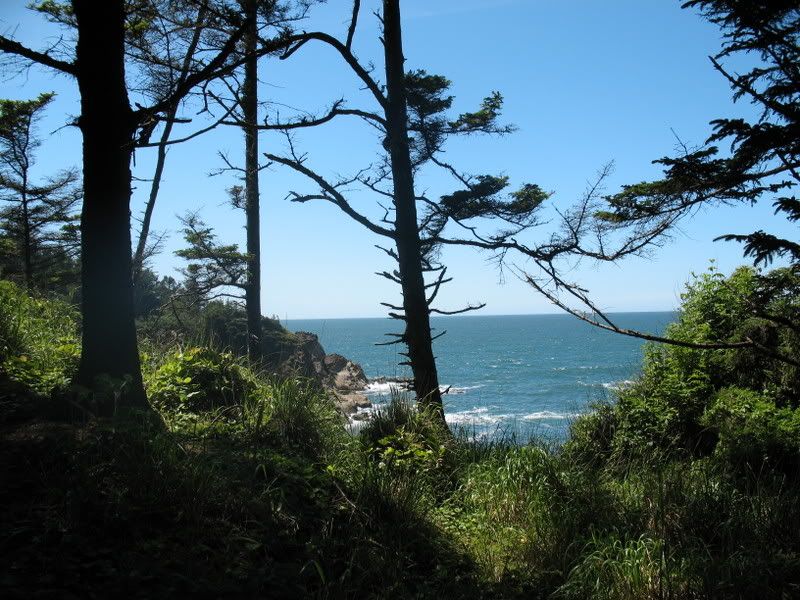 A lot like life, wouldn't you say?