It's that time of year again.
For the second year in a row, Girlie has submitted her raspberry freezer jam to the Washington County fair. Her brothers are in awe of their multitalented big sister and just had to get right in there and see everything she was doing.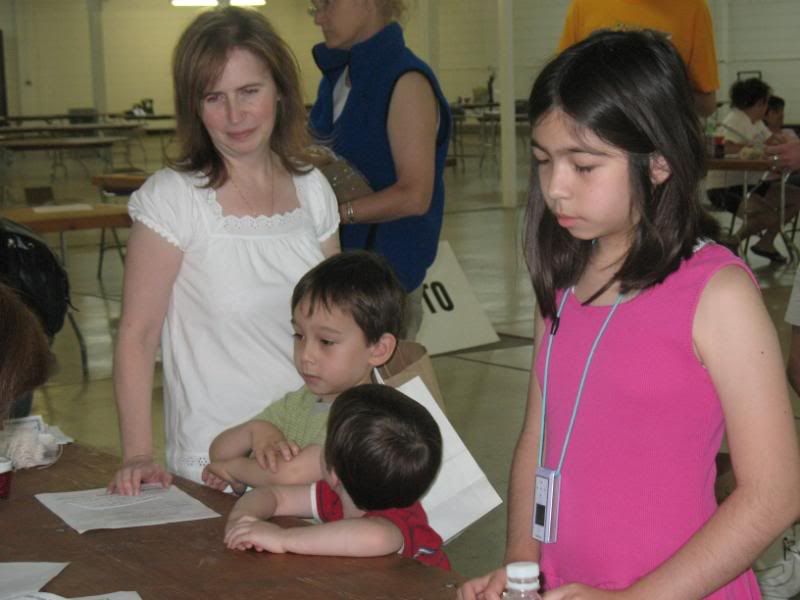 Girlie's mom also submitted raspberry freezer jam and some knitting to be judged. One is a cotton face cloth, seen blocking below in the lower right hand corner (details to follow in a later post).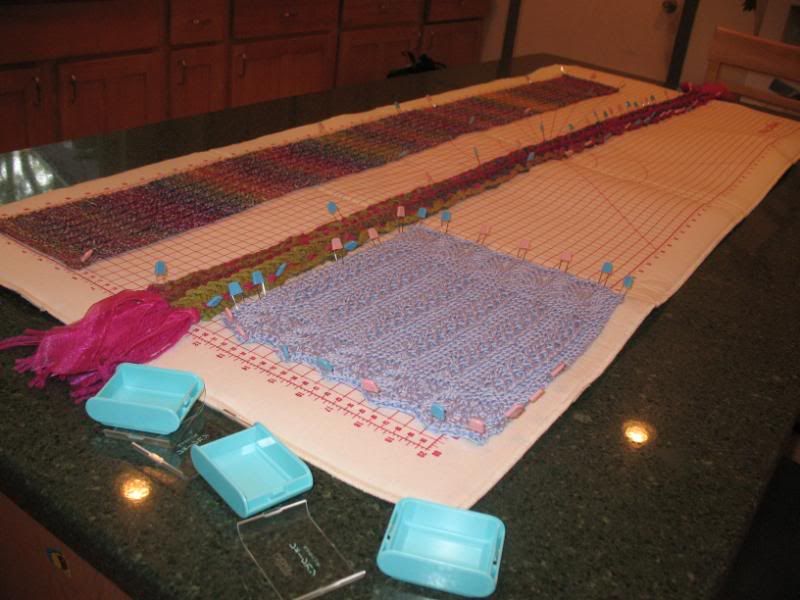 The other is a pair of socks (called Gull Wing Socks) that the very talented
Cindy
designed.
I "borrowed" this image from her blog. The yarn is Stitch Jones in the Secret Touch colorway. The socks are knit on size 0 Addi's, using the magic loop method, which is by far my preferred method of knitting socks. You can find pattern details on Cindy's blog or over on Ravelry.
We will be going to the fair this weekend to see if any of our submissions earned any ribbons. I always get a little tickle in my tummy when we walk into the exhibition booths and search for our entries. Will it have a white, red, or blue ribbon, or any at all?
I'll be sure to let you know.
Wish us luck!