Views from Washington DC
The Washington Monument from the steps of the Lincoln Memorial: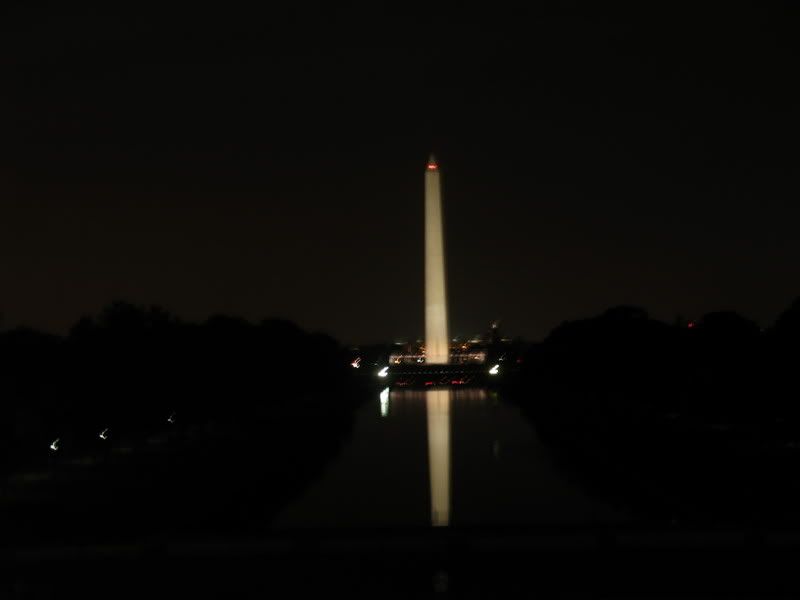 The Lincoln Memorial: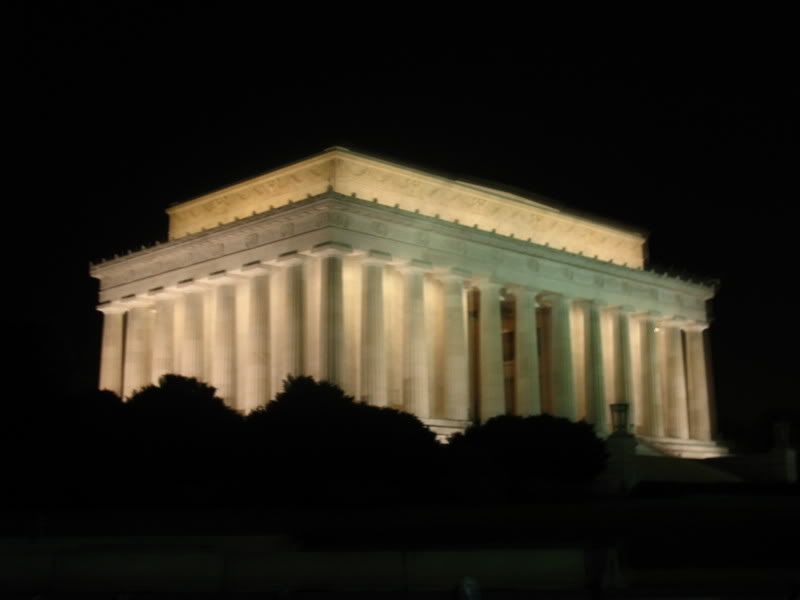 National Police Week in Washington DC was emotional and exhausting, as expected. I was deeply touched by the honor bestowed upon the memory of my brother and his fellow officers who died in the line of duty. Here is one of many examples of the meaningful tributes paid during the week: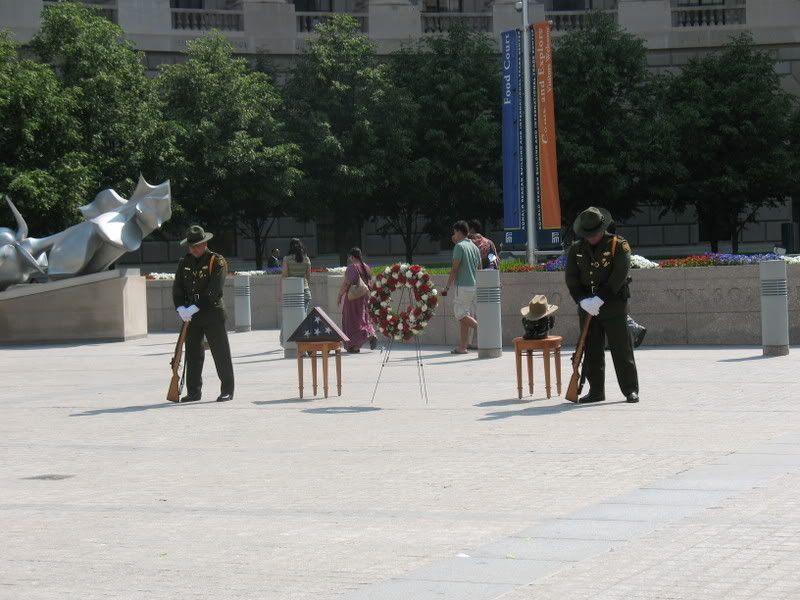 This is my mother, my niece Stephanie, my oldest sister Angie, my middle sister Laura, and me at the candlelight vigil held at the National Peace Officer's Memorial: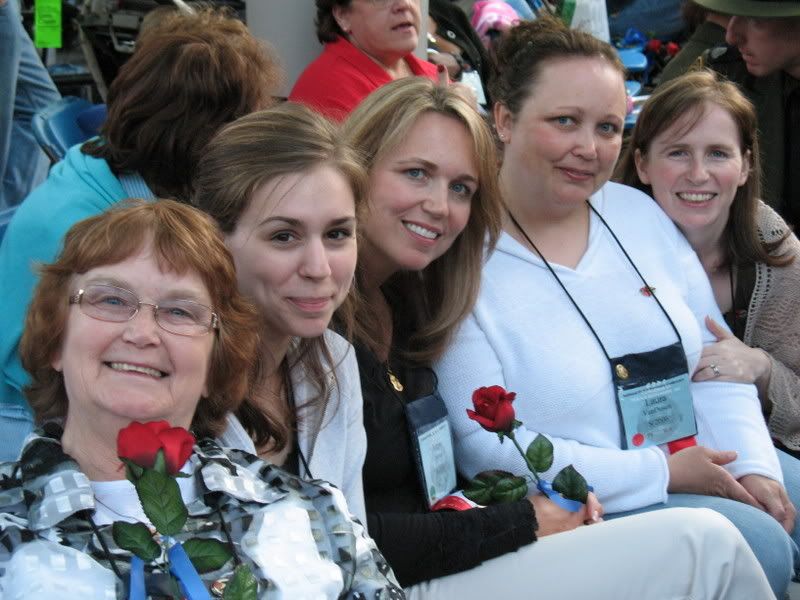 At the candlelight vigil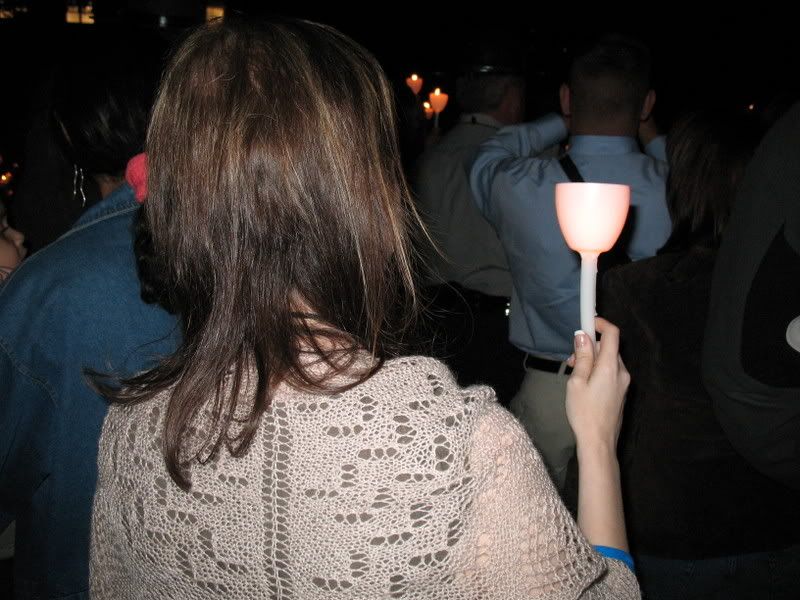 Finding my brother's name on the memorial wall
At the Capital Building with my brother's wife Celia and my sister Laura:
Listening to President Bush speak at the Capital: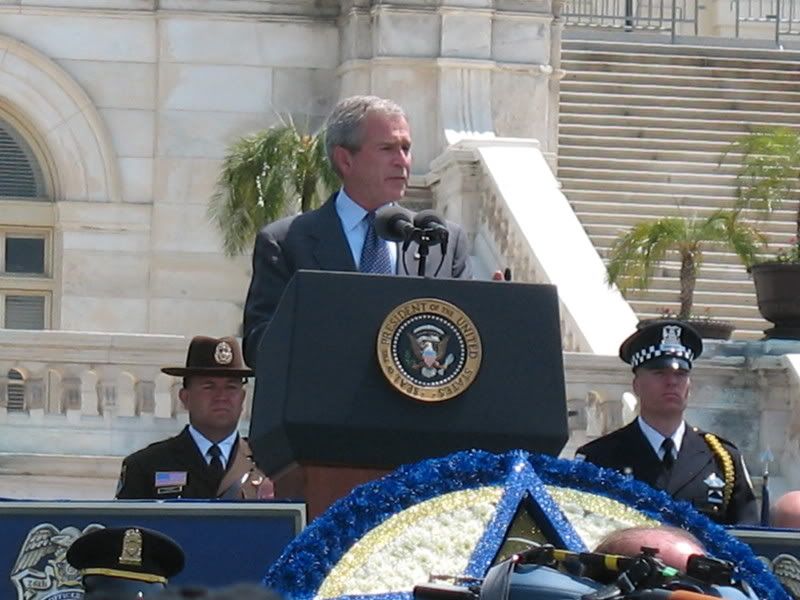 Celia and I meeting the President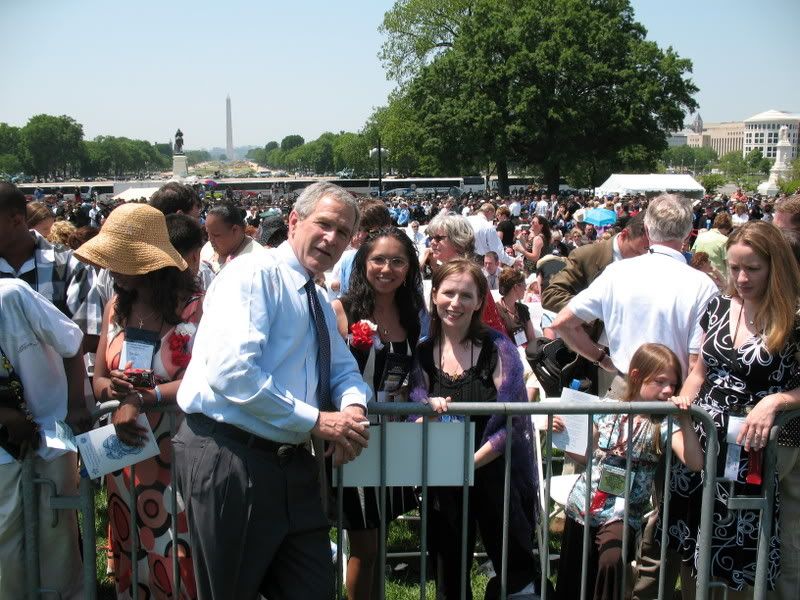 I have to say, regardless of politics, to hear the loss of my brother acknowledged by the President of the United States was powerfully moving.
A heartfelt thank you to all who sent words of encouragement and support while I was away. It is so unbelievably good to be back home.