Yeah, I know I'm a little lame posting these snow pictures now that the snow has come and gone, but snow here in Portland is still a magical thing and brings out the kid in all of us.
Here is the Count sitting in our back yard with the bundled boys while Girlie busies herself making a snowman:
Some fun on the sled. Powdery snow like you see in this picture is very unusual for the Pacific Northwest. One end of our street: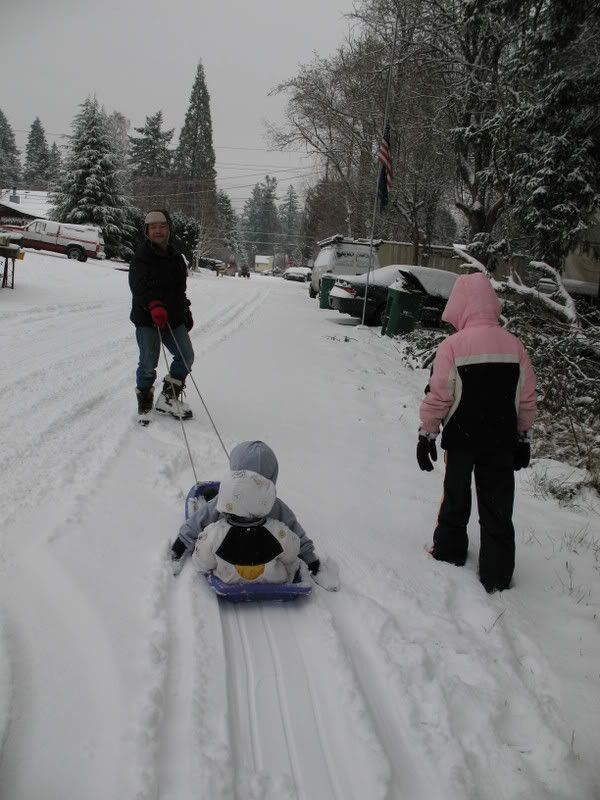 And the other end. I just love how the evergreens look white with snow:
A closer look. Is that guy trying to cross-country ski there in the background? Okey dokey then.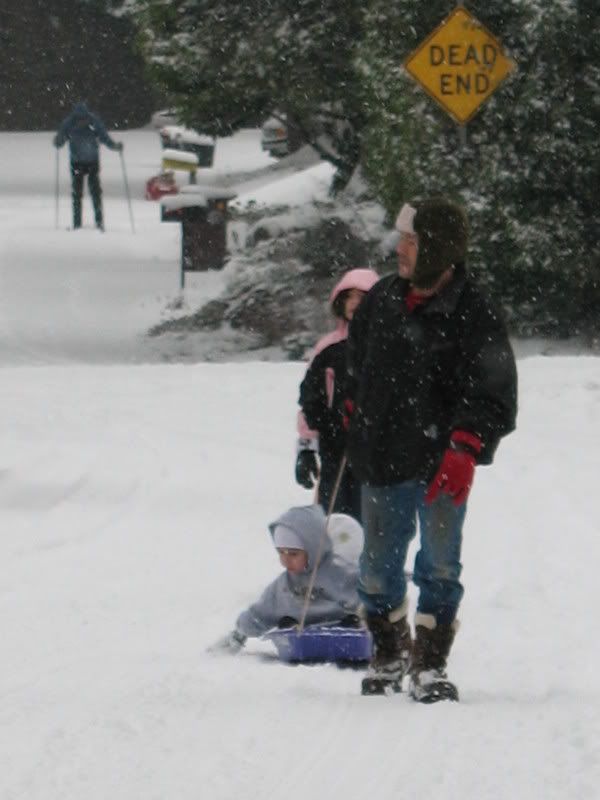 My bundled babies on the sled:
And I really like this next picture because when the Count took down our perfect Christmas tree after the holidays, I wasn't quite ready to give it up. I asked him pretty please to put it on the deck where I could see it from the kitchen window. He looked at me like the crazy person that I am, but he did it. Just in time to get flocked by real snow. To me it was like a gift. (Don't mind the awning--it had to be tipped down so it wouldn't collapse under the weight of the snow).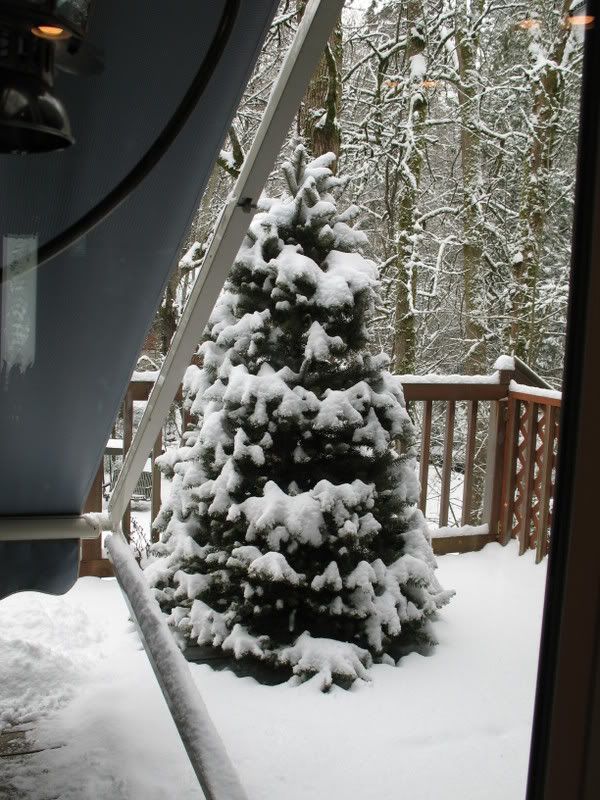 And finally our creek surrounded by wintery white.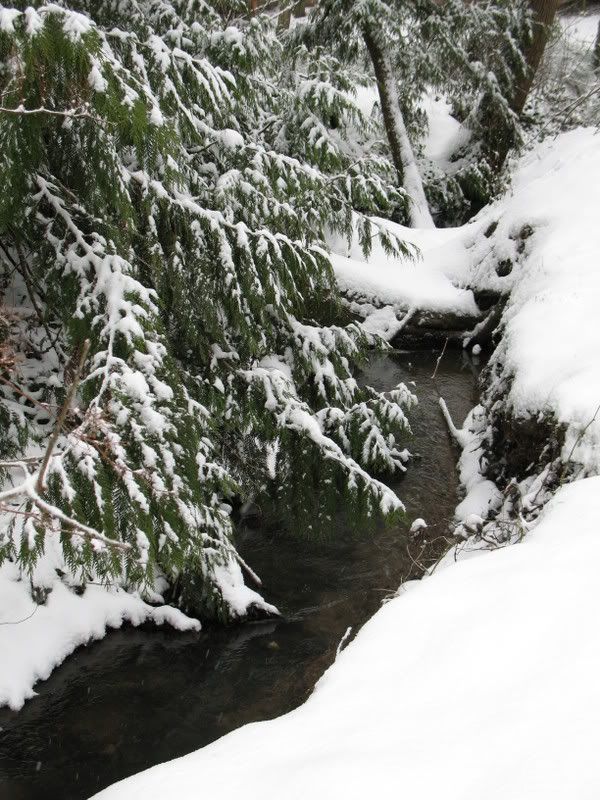 I'm happy to say that I can see my tulips starting to sprout up now in the back yard. But the snow was such a fun, special time here.
I have more pictures to show very soon of my SP9 reveal package (
Tracey
spoiled me but good! Thanks, Darlin') and snippets of some knitting and such for you to see. Until then, my love to all.