What do you get when you cross award-winning raspberry freezer jam and a busy 20-month-old?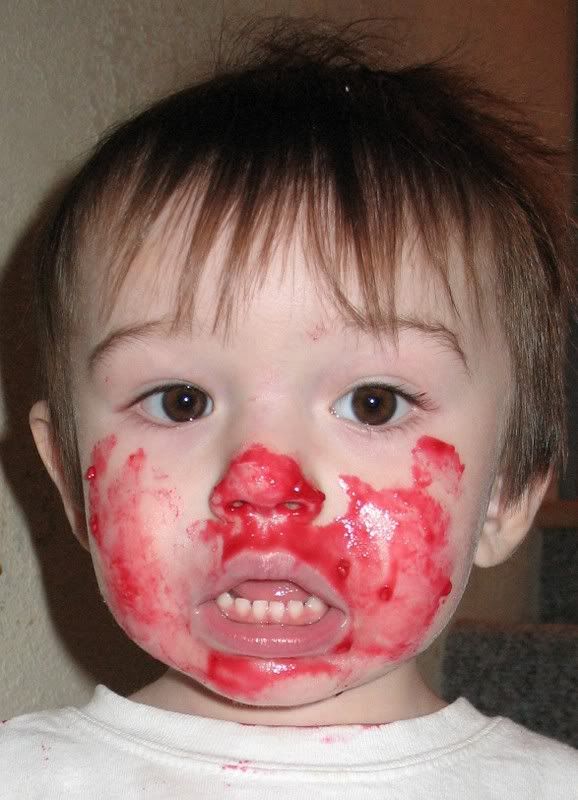 This face!
I thought that when I laid him down for a nap upstairs, that's where he would stay. After all, Girlie and ZimDee would at that age. But not my adventurous, curious Sproutie.
I was busy working on my computer downstairs when in he walked in all of his glory. Note the innocent look on his face:
I think he's honestly trying to figure out how I knew that he'd been doing something naughty.
To answer my own question, what you get when you cross raspberry jelly and a busy baby boy is a huge, much-needed laugh for mom.
The extra work involved in cleaning up the kitchen and my little son is clearly made up for in future showings of these pictures to Sproutie's own children.
Just when I thought I had this child-raising thang all figured out, my third child turns everything upside down. And you know what? I wouldn't have it any other way. I was a third child myself, so I know all the tricks. My days would probably be quieter, calmer, and less messy, but they would also be infinitely far more dull without this sweet little spirit in my life.