I can finally share with you a snippet of a super secret knitting project I've been working on. Does it look like a pair of socks? That's because it is. I wish I could share more, but then someone might have me...disappeared.
Here is a picture of my sweet Girlie to tide you over until I can share more details about the socks. She's getting very good at this ball-winding thing. Not too fast, not too slow. That's a'girl.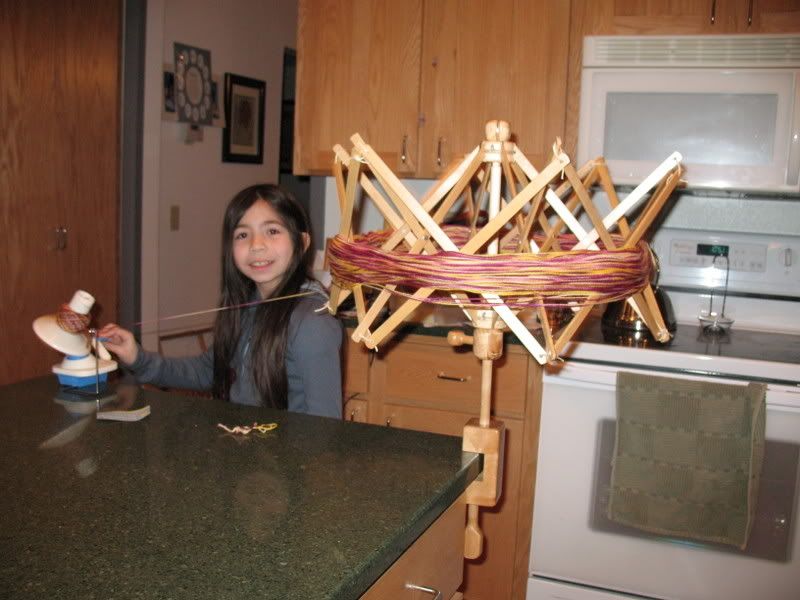 The yarn is the Sangria colorway from Dani at
Sunshine Yarns
. No, she doesn't have any more right now. I wasn't sure how I would like the color combination of wine and yellow in this yarn, but I do, oh, yes I do. Though I'm just teasing myself with having the skein wound into a ball. The Lord only knows when I'll have the time to knit with this golden wine-y goodness. Why must I torture myself in this way?
And look what the gals at Ruby Sapphire cooked up. A yarn called
Trina
. To this day, that's what my family still calls me. I guess if I were a skein of yarn, this is what I'd be. Multicolored sock yarn in happy colors.
My love to all.