Could it be these Norwegian Stockings now featured on the
Knit Picks website
? And you thought I was just kidding about all the commissioned projects. Now you know.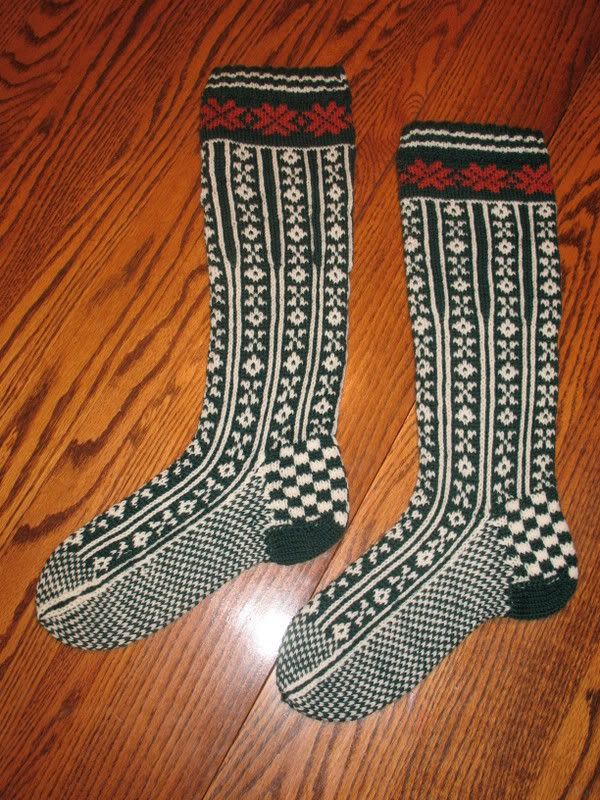 Specifications:
Pattern: Norwegian Stockings, from
Folk Socks
by Nancy Bush
Yarn: Knit Picks Essential, in Pine green and Pumpkin; and Knit Picks Bare (natural)
Needles: Size 1 circular, using the magic loop
I have to admit that when I agreed to knit these socks, I had no idea that they were fair isle socks. "Yeah, next time maybe do a little research", as a
caveman would say
. Nevertheless, it was a great learning experience for me to learn two-color knitting. I still use the technique when weaving in ends as I go, but have reverted back to my ghetto throwing technique for everyday knitting. To me it just feels like I can control the tension a lot better. I know that continental knitting is a lot faster, but I knit to relax, people, not to win any sort of race.
Both my mom and Girlie have expressed interest in owning a pair of socks like this. Someday, Ladies, you will.