After some subtle and not-so-subtle urging from friends and family, I've returned to the blogging world. I hadn't meant to be away for so long. I skipped the whole month of August 2007. How can this be? Let me say this emphatically: test knitting is so not conducive to good blogging.
Where to begin? With a thank you to my amazing Sock Hop Sock Swap '07 spoiler,
Meg
. She went above and beyond the call of duty with her package to me.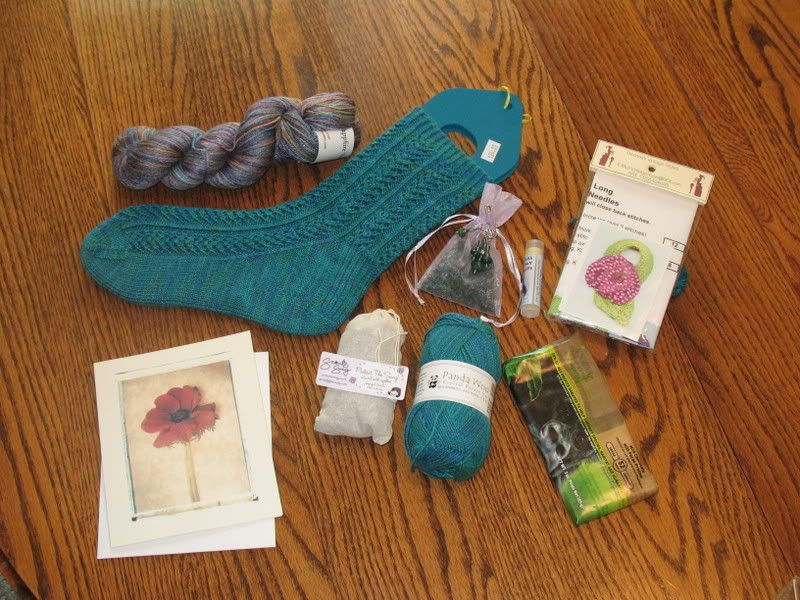 The wonderful box contained a sweet card, a chocolate bar with pecan praline (yum!), Madagascar vanilla lip balm, some "protect the swag" moth repellant, a vintage beaded flower kit, and a beautiful skein of yarn of wool/tencel yarn from one of my favorite indie dyers, Ruby Sapphire, in the Persia colorway. She knit a Hedera sock for me out of Crystal Palace Panda Wool (sent along with her notes on the pattern). If that weren't enough, she asked her brother, who is a glass blower, to
make me some beads
to match the sock. Which she then proceeded to make the most beautiful stitch markers for me from some of the beads. I sent her an email when I received the package, but wanted to formally thank her on my blog. Meg, you are the best! Thank you again.
We were very busy over the summer. One of our favorite trips was to visit Mt. St. Helens in Washington state. I was very mindful of the fact that my brother had made that trip almost exactly a year to the date in 2006. I felt his presence everywhere.
I breathed in the cold mountain air and sat in the sunshine with my babies. It was a good day.
I finally finished knitting the pair of socks I started for my mother-in-law last fall.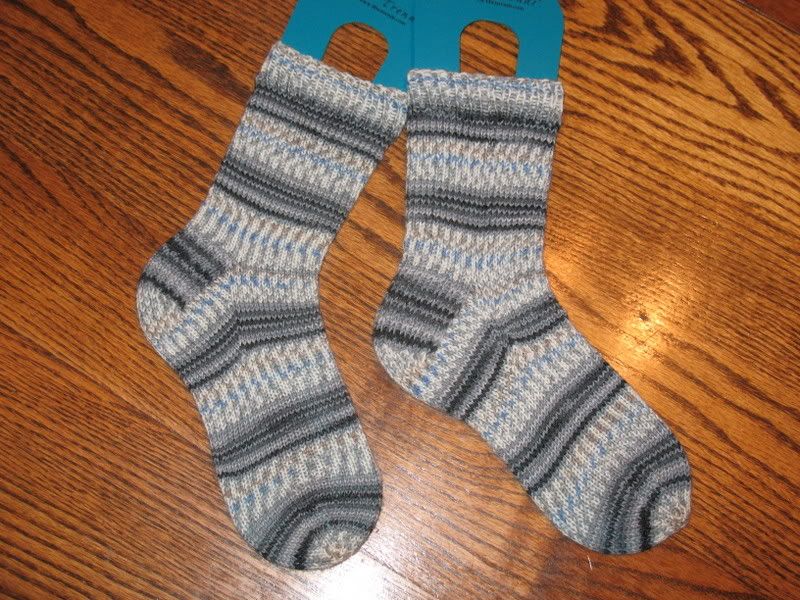 They were received very well.
My mother-in-law did not mind showing off her 80-year-old "sexy legs" as she put them. Bravo to you, mom!
In birthday news, this little dude turned Five:
ZimDee, I remember the day you were born like it was yesterday. And tomorrow is your first day of kinderdarten. How did that happen so fast?