I received my September sock club package from one of my favorite indie dyers,
Ruby Sapphire
. They are a mother and daughter team, and they produce some of the most beautiful colors of yarns I've ever seen. Besides, they're so nice. If you want to see some fabulously colored yarns, go check out their etsy shop.
So why am I so thrilled about their September sock club package? First of all, we all know how much I love the color purple. Look at the name of the sock pattern--Purple Maze. And the adorable foldover needle case, in purples, of course.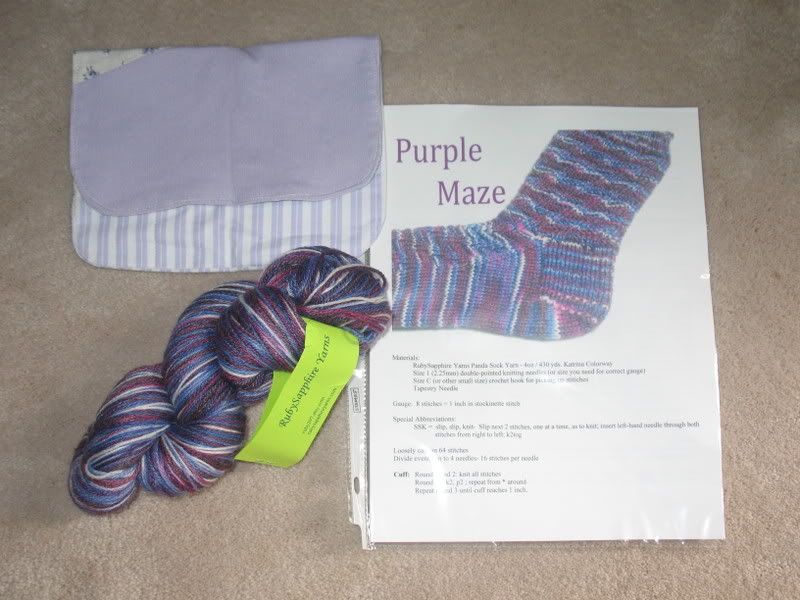 Then check out the variations of purple in this yarn:
Here's a closer look. I love any and all shades of purple, and my favorite hand-painted yarns are those that have white running through them. It just looks so right to me.
The yarn is their new Panda line (60% Superwash Merino, 30% Bamboo, 10% Nylon). It's so shiny and soft. Perfection.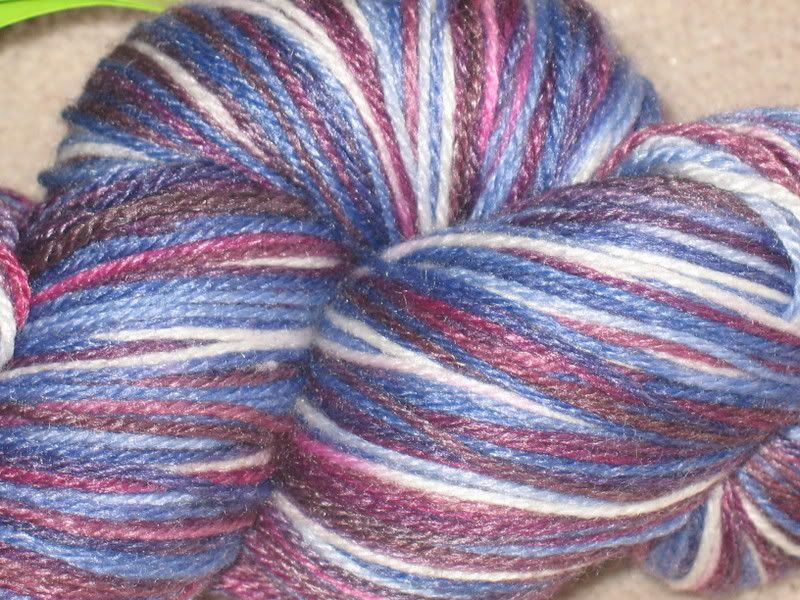 But even that's not what got me all excited. Look at what they chose to name this colorway:
Yes, KATRINA. When I wrote to them and told them how much I loved the yarn, they said they created it with me in mind. I'm touched and honored. What a lovely surprise.